Welcome to Bottisham Parish Council website. Parish Council meetings are typically held the first Monday of the month at Bottisham Social Club.
Bottisham Parish Council, Parish Council Meeting, members of the public are entitled to attend
OgImage:
Bottisham Parish Council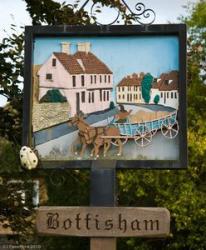 (Bottisham Parish Council)
This website, hopefully, enables you to catch up on how Bottisham Parish Council is serving you along with lots of other useful information about Bottisham. This site also includes all the agendas, minutes of Parish Council Meetings and Councillor contact details. If there is anything that you feel the Council should be aware of or where it can help or support you, then please contact the Parish Council.
All members of the public are entitled to attend the meeting and you are cordially invited by the Council to do so. Time will be set aside prior to the published agenda to enable informal discussion to take place. You can find out more by reading our meeting Agendas and meeting minutes If you would like to come along we kindly ask you to email the clerk to advise of your attendance please.
You can email the clerk for any information and help regarding Parish Council minutes, agendas and upcoming meetings or questions or issues you would like to raise or addressed about the Parish Council or Bottisham Village.